Ciserano, 27 febbraio 2019
In a constantly evolving global market such as the current one, the FECS Group is strongly and constantly  investing in innovation, technology, research and service: fundamental assets to seize the opportunities of a world in continuous transformation.
In line with this mission, the Group has embarked on a two-year product specialization path aimed at consolidating its production efficiency strategy, dividing by Business Unit and strengthening the pre / post sales service.
Strategic interventions involved the Extruded and Design radiators departments.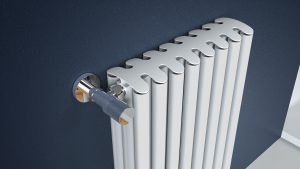 Moreover, with the acquisition of Al-Tech srl based in Porto Recanati, the production of Extruded Radiators – including those distributed under the Ridea brand – has been progressively concentrated in this site, in order to create a single specialized and optimized center.
Today this path sees the birth of a new brand architecture, which helps to foster concrete synergy possibilities by exploiting shared resources. This strategy aims to avoid a possible cannibalization of product and market shares, offering new tools to best hit the correct target.
The result sees the transfer of the Ridea Heating Design brand under the company Al-Tech srl – compared to the current Radiatori 2000 Spa, which remains a majority shareholder of Al-Tech srl.
With this decision, the Fecs Group aims to considerably increase its turnover of the Extruded Radiators / Plates Radiators Business Unit through an important relaunch of the brand thanks to specific commercial and marketing actions.